Original Post Date- 1/16/12, 11:31 PM Central Standard Time
Last night I had this idea for a forum set- heart shaped,
since Valentines Day is next month.
In my tutorial, I do have it linked for download.
BUT! In case anyone wants to skip the tutorial & just
want the template, I have it here for you.
There is a PSP & PSD version of both pieces in the download file.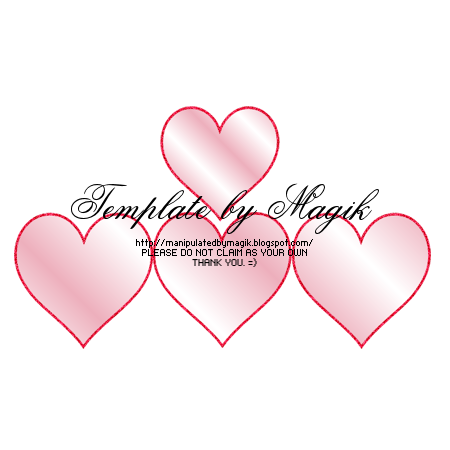 If you want to make a somewhat 'unique' forum set,
you can download this temp here:
Heart forum set
Enjoy the temp set. =) 
*hugz*