Original Post Date- 9/15/13, 9:55 PM Central Standard Time
First of all, I'm not going to lie-
I have been debating with myself
on offering any more free kits for a while,
considering of what has been going on...
BUT! I really don't want to 'feel' like I'm
punishing others because of someone
else's wrong-doings.
So, I have a free kit for you all.
Now, I haven't really started on making any Halloween kits,
but this one was made last year for when I was
in the Scrap-A-Licious store & it was my part of a
collab for the store. Tbh, I have no idea if the
collab was even made available in the store,
so this might be 'new' to all of you. 
And of course, with me, I tend to have this 'issue'
with making my parts of collabs rather 'big'.
This kit has 15 papers, 63 elements & 4 frames.
I hope you have fun with it.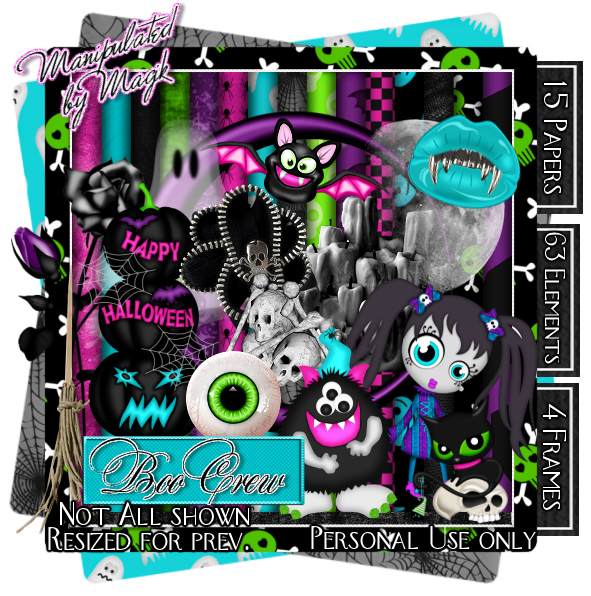 You can grab this here:
Boo Crew
As always, I enjoy seeing your creations with my kits.
You can send them to me at:
MagikD[@]live.com
(remove the brackets in my email.)
*hugz*