Original Post Date- 11/2/12, 3:58 PM Central Standard Time
I have 2 new kits in stores for you. 
You can find these in all stores I sell in.
Bedtime Stories is a bit of a 'fantasy-like' kit. 
It's packed with some lovely goodies for some magical tags:
*This kit was later updated for FTU kit. 
Check the quick links page for link. 
-Magik 11/04/2019
And I have my first Christmas kit for you: Dear Santa. 
This kit is full of goodies for your Christmas tags.
.. and maybe a note to Santa, too. 
*This kit was discontinued 
& never offered as a freebie.
-Magik 11/04/2019
And because I really love you guys, 
I have a little sampler kit for you, 
based on the Dear Santa kit: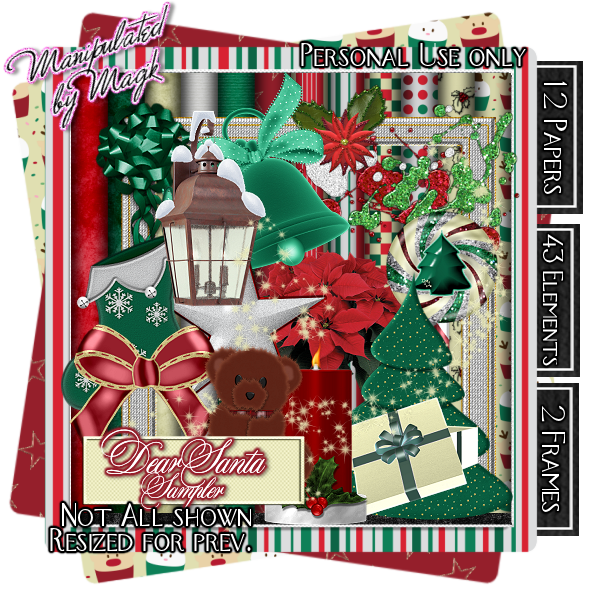 You can snag this kit here:
Dear Santa Sampler
As always, I'd love to see any of your creations
made with any of these kits. 
Feel free to send them to me at:
MagikD[@]live.com
(remove the brackets in my email.)
*hugz*