Hello! Hei! Hi! 
As I had posted in my previous post, the Facebook timelines are different in size.
Anyway, I was playing around in PSP and made another template for Facebook timeline covers. Again, the avi- or display pic- is now in the middle, so I've also made this one so it's 'marked' for where that overlap is at. 
Click for bigger: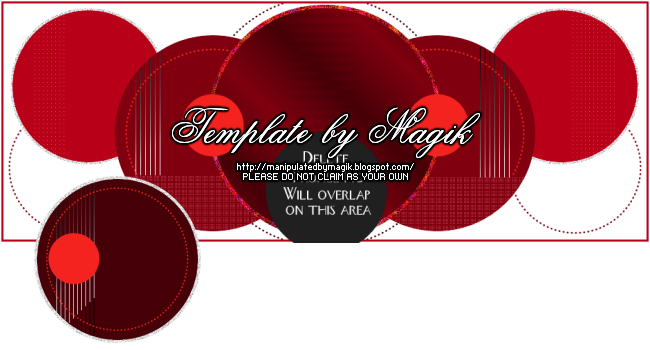 The zipfile contains both a PSP & PSD template. And I made a circle avi/ dp template to go with this also. 
You can grab this from me, here:
Template0044
*** Please respect my TOU for this template-
NO sharing, NO ripping, NO selling, & please NO claiming as your own. I also ask to PLEASE not share it in groups. Directing people to my blog to get it for themselves is much more appreciated.
...And you stay out of trouble that way. 

Thank you. 
Of course, comments & 'Thank You's' are always appreciated so very much. There's a comment box right over there on the right of this blog where anyone can post a comment.----->
Or, you can even hit the 'Like' button at the bottom of this post. 
I enjoy seeing your creations with my creations- no matter what they are.
You can send them to me at:
MagikD[@]live.com
(remove the brackets in my email.)
..And I'll get them posted for you in the Creative Cafe part of my forum. 
As always, have fun with the template. 
*hugz*