As I had promised a few nights ago, I am now posting that third kit I'd mentioned. 
This is kit number three- the MBM Exclusive kit. This kit is exclusive for active Level 4 site members only. The only way you'll be able to get this kit is to be an active member here... and be a member of the MBM Exclusives Group. 
This gorgeous kit can be used with the PTU kit (if you buy/ have bought it) and/ or the FTU Add-on kit or as a stand-alone kit as long as you are using it for tagging. See my TOU in this kit concerning cluster frames (or read the info on the kit in the group). All the items in this kit are unique and are not repeated in the other two kits. 
This special kit contains 95 Elements, 16 Papers, 6 Frames & 2 Word Art in the same pretty pink colour palette of the other two kits in the series. The papers are 900 X 900 px.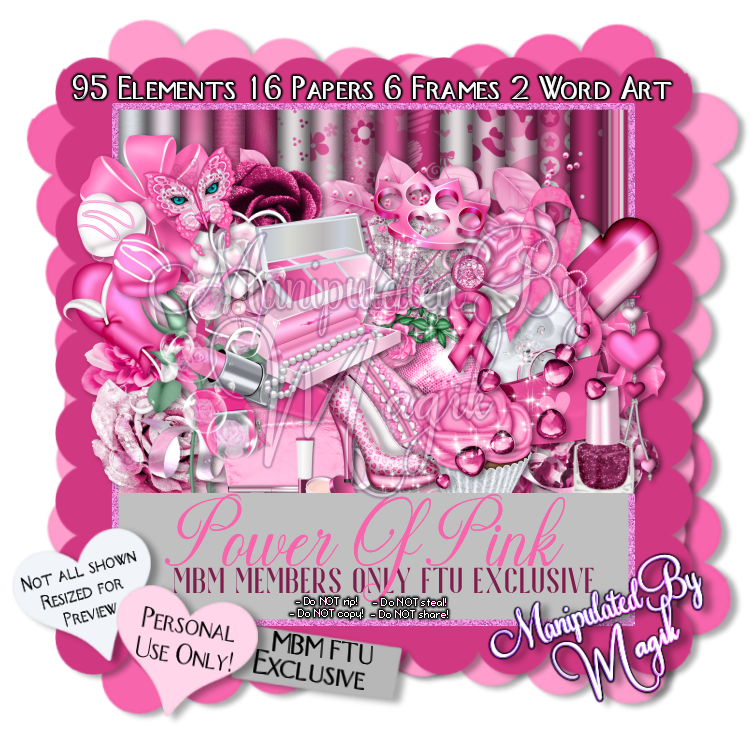 All I ask is if you do get this kit, PLEASE no sharing it in groups, emails, etc. This kit is only meant as a gift for the members here & I prefer to have a few little exclusives for just you guys, this being one of them. 
Thank you for reading.